Locally sourced, naturally flavored and mindfully produced
Sundays Hard Seltzer, Switzerland's only locally produced premium hard seltzer brand, is proud to announce its partnership with Farmy.ch, Switzerland's premier online destination for natural, regional and organic products.
Delivering more than just convenience 
Farmy.ch is an online-market dedicated to delivering fresh and locally sourced groceries to anywhere in Switzerland within 24 hours. This commitment to quality and focus on natural ingredients and local production is fully aligned with Sundays Hard Seltzer, which crafts premium hard seltzers from all natural ingredients in canton Zürich.    
Sundays Hard Seltzer contains only three simple ingredients to ensure the freshest taste: light, natural flavors, fermented alcohol and carbonated Swiss water. Every Sundays Hard Seltzer is also naturally sugar free, gluten free, and vegan. 
Farmy handpicks products that are locally sourced, fresh and more sustainable than most supermarkets. Nina Waidacher, Marketing Manager of Farmy.ch, explains: "With Sundays we saw an opportunity to partner with a sustainable focused, independent, Swiss brand that really fits the needs of our customers. Their zero sugar, premium hard seltzers are a natural fit with our product portfolio."
Similar to Farmy, Sundays Hard Seltzer is committed to the sustainability and transparency of its products. To date, Sundays has offset over 33,000 kg of CO2 in collaboration with ClimatePartner, and every bottle and can of Sundays Hard Seltzer includes QR code which enables customers to track Sundays' climate protection initiatives.
Sundays Hard Seltzer is a woman led independent beverage brand founded by friends with the mission of changing the way Switzerland drinks. Meeting while living in Zürich, the friends came together to craft a hard seltzer that pays homage to the Santa Monica surf vibes and Brooklyn hipster dives of the cities they previously called home while ensuring Sundays' light and natural taste excites in Zürich, Geneva, Lugano and beyond. The company is focused on developing delicious, lightly flavored alcoholic sparkling water while holding strong to their core values of responsibility, sustainability and healthful living.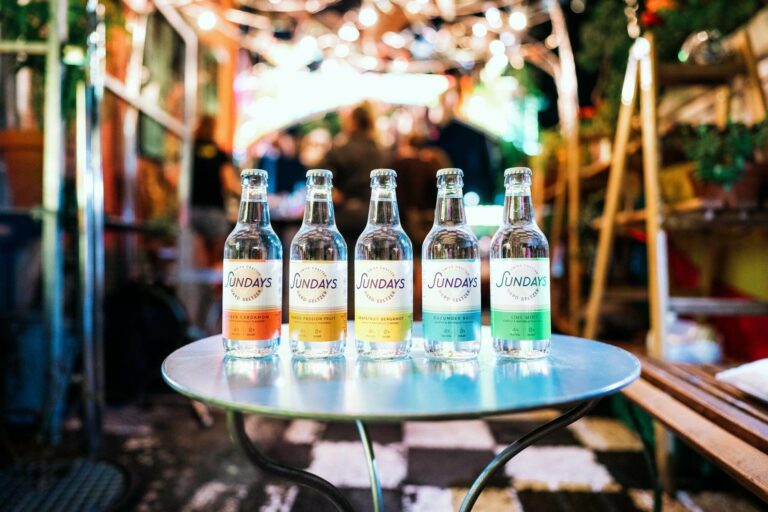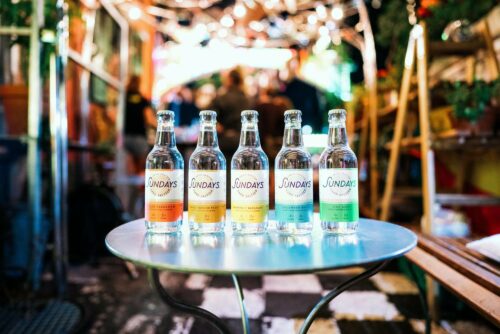 Shop Sundays Hard Seltzer Grapefruit Bergamot, Lime Mint, Mango Passion Fruit and Cucumber Basil alongside more than 6'000 natural products directly from the producer and delivered to your doorstep on Farmy.ch. More information about Sundays Hard Seltzer is available on the official website here.