As we dive into the summer of 2023, Sundays Beverage AG is excited to expand its brand drink portfolio  in the ready-to-drink (RTD) space with hard ice tea. While hard seltzers dominated the scene last year, this summer Sundays brings a new craft beverage to the Swiss market: hard ice tea. Launching with the two popular flavors, peach and lemon, Sundays Hard Tea is the go-to summer drink with a refreshing twist of real fruit juice, natural caffeine and a  low ABV of 4%. Let's uncover the emerging trends that are driving the popularity of hard tea in order to understand why it is sure to be your favorite summer indulgence.
A New Era of RTD Delights
Ready-to-drink (RTD) beverages have been steadily gaining popularity, offering convenience and a wide array of flavors. In 2023, we're witnessing the rise of hard tea as the latest addition to the RTD lineup. Combining the natural goodness of tea with an alcohol kick, hard tea presents a tantalizing alternative to traditional summer drinks.
Exquisite Flavor Infusions
Hard tea enthusiasts can look forward to a diverse range of flavors. From classic black and green teas to fruity infusions like peach, raspberry, and lemon, the choices are endless. The artful blending of tea with real fruit juice and delicious natural flavors  provides a refreshing twist that perfectly complements the summer season.
Distinct Style
Distinctive brands are emerging, bringing their unique interpretations and aesthetics to the market. Interestingly packaged and differently presented, these hard tea offerings will elevate your summer drinking experience.
Health-Conscious Enjoyment
While indulging in a summer drink, many consumers also seek healthier options. Hard tea satisfies this demand by combining the goodness of tea, real fruit juice and moderate alcohol content. The natural antioxidants and potential health benefits of tea make it an enticing choice for those looking for a more balanced approach to their summer libations.
As we embrace the summer of 2023, hard tea is guaranteed to be the next big RTD in Switzerland.   This enticing beverage combines the timeless appeal of green tea with a modern twist of alcohol, making it the ultimate summer drink. With a plethora of flavors, exciting emerging brands, and health-conscious benefits, hard tea is set to take the summer beverage scene by storm. So, raise your glasses and toast to the exciting trends and possibilities that hard tea brings to your summer indulgence. Cheers to a refreshing and unforgettable summer!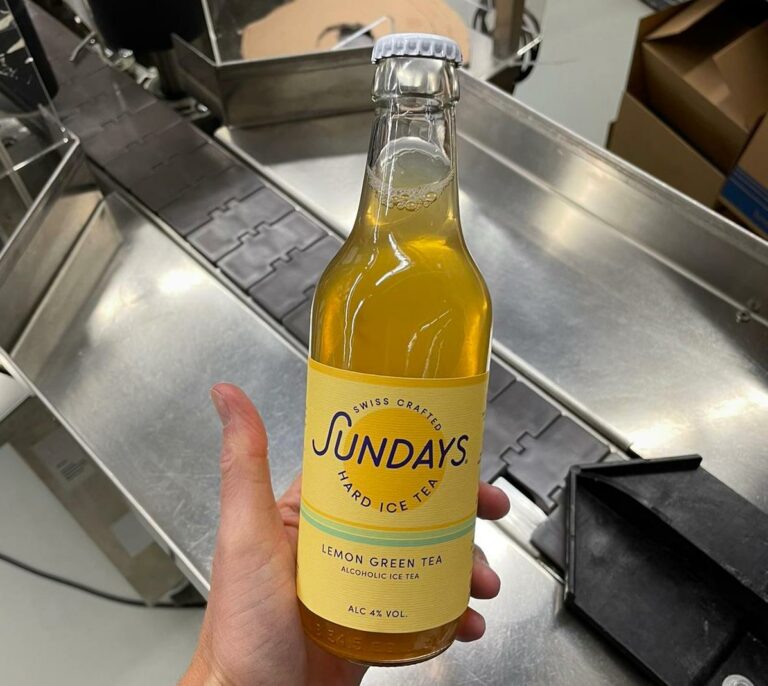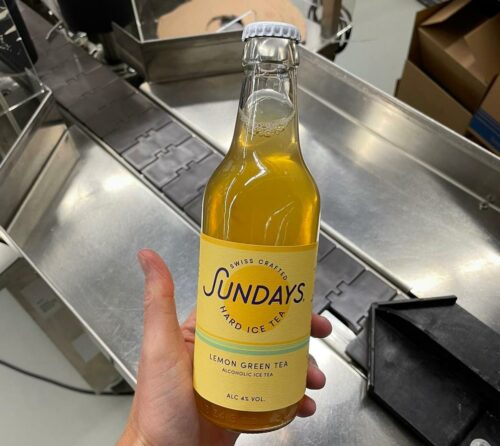 See where Sundays is available.  Didn't  find your favorite bar, restaurant or badi on the list?  No problem!  Leave us a comment about where you would like to enjoy Sundays Hard Tea and we will do our best to make it happen.