Sundays Hard Seltzer Impresses on Die Höhle Der Löwen, Ultimately Decides to Walk Alone
Sundays Hard Seltzer participated in the 4th season of the popular show, impressing the Lions with its range of naturally flavored alcohol, sparkling water beverages. Sundays received offers of investment from Dr. Tobias Reichmuth, Mr. Roland Brack and Mr. Lukas Speiser but ultimately made the difficult decision to turn them down.  Why?
"When we decided to try out for the newest season of Die Höhle Der Löwen, we went into it with no expectations other than to showcase the brand in the best light possible and raise awareness of the hard seltzer beverage category in the Swiss market.  Any potential investment was an added bonus," says Norell Narum, co-founder of Sundays Hard Seltzer. "We saw the show as a unique opportunity to reach a broader and more diverse audience than we typically could through our traditional channels."
"However, as we progressed through the auditioning and production preparation, and really started to think about what an investment from the Lion's could mean for our growth targets – we got excited by the prospect of not only a capital infusion, but the potential to bring on strategic investors that could help us scale the brand."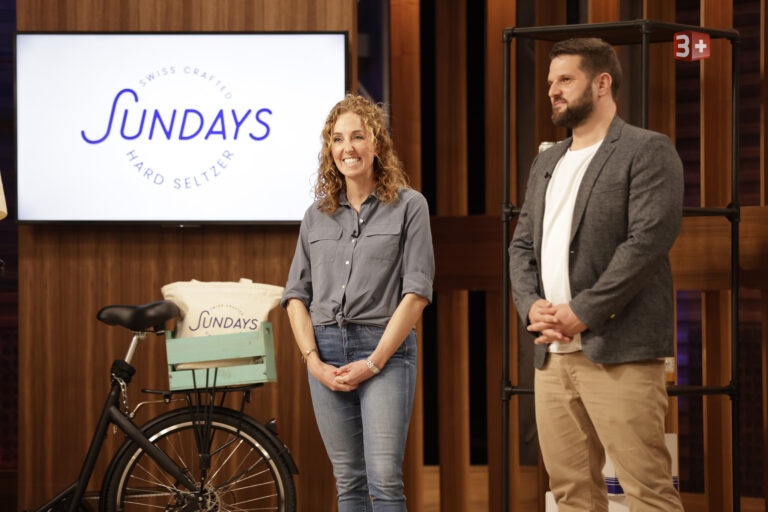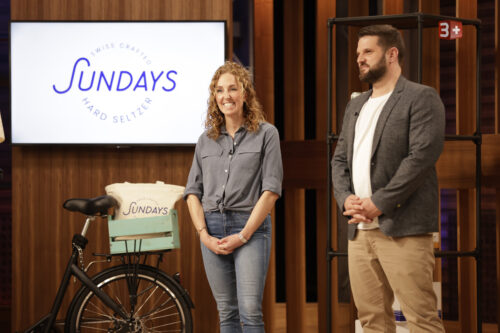 "At that time, we were just starting to think about our next fundraising round" continues Katy Lee co-founder and CEO of Sundays. "So for us, it was much more important to see if one or more of the Lions could be a good strategic fit with the Sundays brand and help us strengthen and grow our business – all while securing a solid valuation that was in line with our projections."
As such, when it came time to tape the show, the objectives for the Sundays Hard Seltzer team were clear:
Position Sundays Hard Seltzer in the best light possible to a wider audience that does not know about the beverage

Entice the Lions that we were most interested in working with based on their backgrounds, interests and previous investments

Stay true to Sundays' projected valuation and ensure that any offer appropriately reflected the strength of the brand and its strong growth potential
"On objectives 1 and 2, we are ecstatic with how the show went" says Katy Lee, "however objective 3 is where we had to make a very tough call, ultimately deciding to walk away from three of the Lions we were most interested in working with due to fact that the proposed deals did not meet our valuation target."
Making the decision to turn down such a high profile investment opportunity is not an easy call for any small startup, but for Sundays Hard Seltzer the decision was ultimately the correct one, as it allowed the company to enter its broader fundraising round unencumbered.  The company is now working with 3rd party advisors to secure its next round of funding, speaking with multiple strategic investors. 
"The entire Die Höhle Der Löwen experience was amazing," says Norell Narum.  "We are still in contact with the Lions, the brand is now available on Brack.ch and we fully plan to maintain these relationships and work together in the future."
Independent beverage brand
Sundays Hard Seltzer is a woman-led independent beverage brand founded by friends with the mission of changing the way Switzerland drinks. Meeting while living in Zürich.  The company is focused on developing delicious, lightly flavored alcoholic sparkling water while holding strong to their core values of responsibility, sustainability and healthful living.
Where to buy
More information about Sundays Hard Seltzer is available on the official website:
http://www.sundayssseltzer.com/  on http://Brack.ch