A purpose driven partnership bringing positive change to the planet. 
In celebration of Earth Day 2022 and this year's theme of 'Invest In Our Planet', Sundays Hard Seltzer has offset 71,232 KG of CO2 with ClimatePartner to help fight climate change and support the betterment of the planet. 
"It is important for Sundays to prioritize the planet over profits, and to find a partner that helps us take immediate action.," says Katy Lee, Sundays co-founder and CEO. "ClimatePartner takes a proactive approach to climate issues that are critical to building a better tomorrow."
Consciously connected hard seltzer 
Sundays Hard Seltzer is committed to supporting its community and the planet. The product is produced locally with natural ingredients to ensure the highest quality and freshest taste. Additionally, Sundays is made with only three simple ingredients: sparkling water, a fermented alcohol base and natural fruit flavors.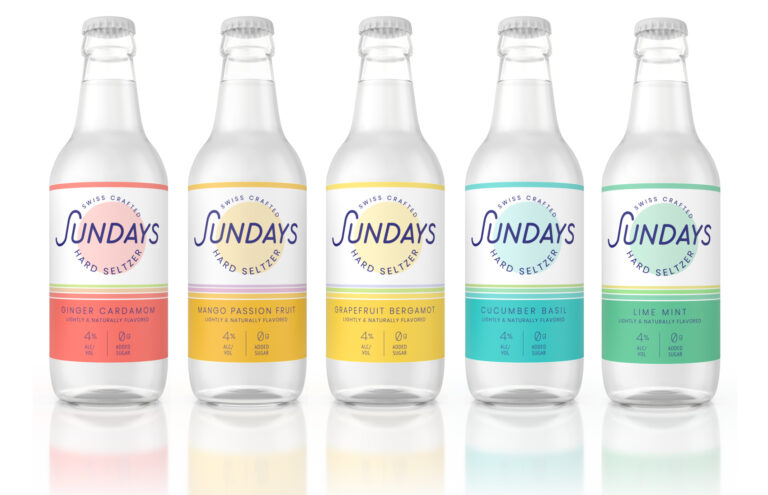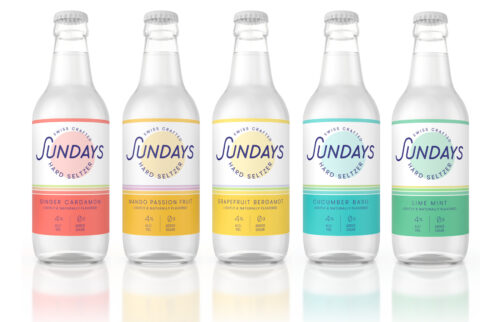 Katy explains, "With the launch of a new product it was important for our environmental commitment to be ingrained within the core of the business. WIth ClimatePartner, we are able to measure our product carbon footprint and offset unavoidable carbon emissions through support of certified carbon offset programs. With ClimatePartner we are able to provide transparency at every step of our journey."
All future productions of Sundays Hard Seltzer will include a QR code on the label that verifies the carbon neutrality of every product and provides full transparency into Sundays' climate action initiatives.
Keeping plastic waste from entering the oceans
Katy continues: "We are lucky to be able to enjoy the natural beauty and abundant resources of Switzerland, as pure Swiss water makes up the majority of our products. As such, it is critical for Sundays to help keep our local waterways and global water supplies clean for generations to come." 
As part of its environmental projects with ClimatePartner, Sundays Hard Seltzer contributes to removing plastics from the world's oceans, while improving the lives of those who collect it through Plastic Bank. 
Independent beverage brand
Sundays Hard Seltzer is a woman-led independent beverage brand founded by friends with the mission of changing the way Switzerland drinks. Meeting while living in Zürich, the friends came together to craft a hard seltzer that pays homage to the Southern California surf vibes and Brooklyn hipster dives of the places they previously called home while ensuring Sundays' light and natural taste excites in Zürich, Geneva, Lugano and beyond. The company is focused on developing delicious, lightly flavored alcoholic sparkling water while holding strong to their core values of responsibility, sustainability and healthful living.