A drinking revolution, our New Year's resolution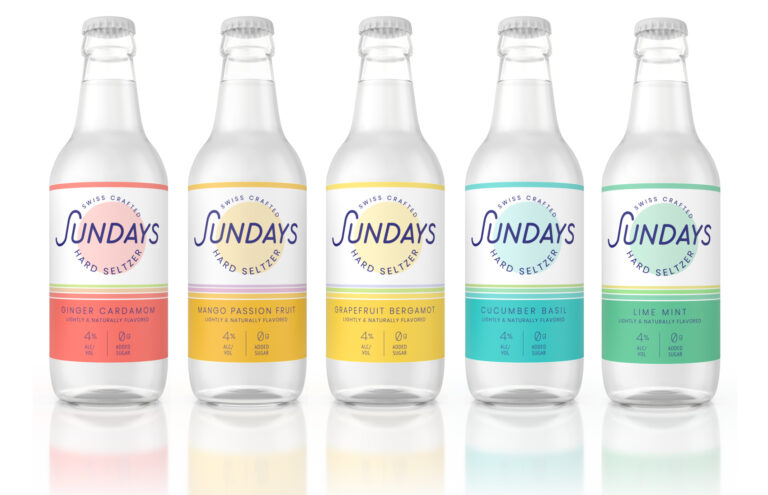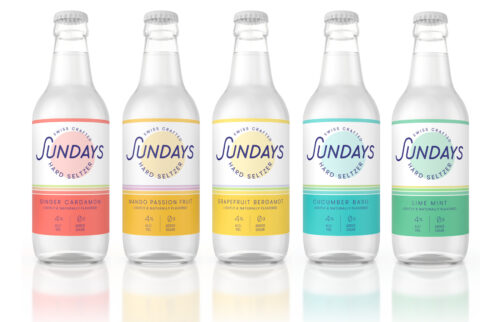 Zurich, January 6th 2022. Sundays Hard Seltzer, the premium Swiss crafted Hard Seltzer, is our New Year's best ally. Combining indulgence and moderation, this tasty, lightly flavored alcoholic sparkling water offers a mindful approach to drinking with a low 4% Alc/Vol and only around 75 calories a bottle . The first thing Katy Lee and her fellow co-founders had in mind when crafting the beverage was a great tasting and unique drink that supported healthy living, differentiating Sundays Hard Seltzer from existing over-sweetened alcoholic drink options. 
Celebrating the New Year's resolution season, Sundays Hard Seltzer provides a mindful option for healthy hedonists. The naturally flavored beverage encourages healthful New Year drinking habits, with a low alcohol percentage, zero sugar, no gluten, and only three natural ingredients, all in a Swiss-made product. 
While New Year's resolutions often include challenging commitments involving one's health, such as "start doing sport" or "drink less alcohol", Sundays Hard Seltzer can help make these goals a little more achievable. Instead of "drink less alcohol", "drink better alcohol" and be consciously connected to one's body and mind. 
A drinking revolution for a New Year's Resolution 
With millennials and Gen Z seeking healthier, natural, gluten-free options in all aspects of their daily lives, hard seltzers with their reduced calorie count, high water content and natural flavors are often preferred to more traditional choices.  In addition, the millennial driven trend towards less alcohol consumption on the whole is conversely boosting the market for lower alcohol options, as healthier lifestyle choices are increasingly viewed as aspirational with moderation being celebrated.  Sundays Hard Seltzer is in line with these trends and offers the opportunity of a new, clean and mindful way of drinking better in the New Year. 
Katy Lee adds: "The holiday season is an occasion for people to meet and share moments with their friends and families. For us, it is important that the numerous gatherings and celebrations shouldn't necessarily mean excess and unhealthy diets, which is why we think Sundays Hard Seltzer is the perfect beverage for these  moments, in joyfulness and in health!" 
If your classic holiday alcoholic beverages are synonymous with calories, sugar, and alcohol, Sundays Hard Seltzer offers a healthy alternative with low calories, low alcohol percentage of 4%, and zero grams of sugar. While beer, wine and mixed cocktails have anywhere from 140 up to 250+ calories, Sundays Hard Seltzer, has only 75 calories per bottle. It also contains only 2 grams of carbohydrates, while a Glühwein comes in at around 14.5 grams and a Mojito at around 13 grams, over six times more. Sundays Hard Seltzer is therefore an ally of anyone looking to reduce and moderate, for whatever reason, in the new year.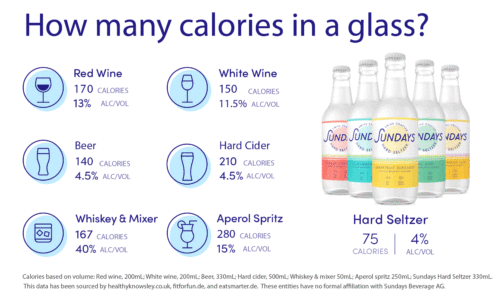 Katy adds: "We wanted everyone to be able to drink Sundays Hard Seltzer, including people minding their health goals and those looking for an alternative alcoholic beverage that supports their responsible lifestyle. 
More information about Sundays Hard Seltzer.