Sundays Hard Seltzer Christmas Drink
Tis the season to Share A Sundays and a good laugh. Hard Seltzer Cocktails are just coming to Switzerland. In order to celebrate the season, we have put together a light and refreshing alternative to beer or wine this holiday season. The recipe uses lightened-up ingredients to keep it low-calorie and low-sugar. Here is a quick and easy recipe to enjoy a Hard Seltzer Drink with friends and family this season.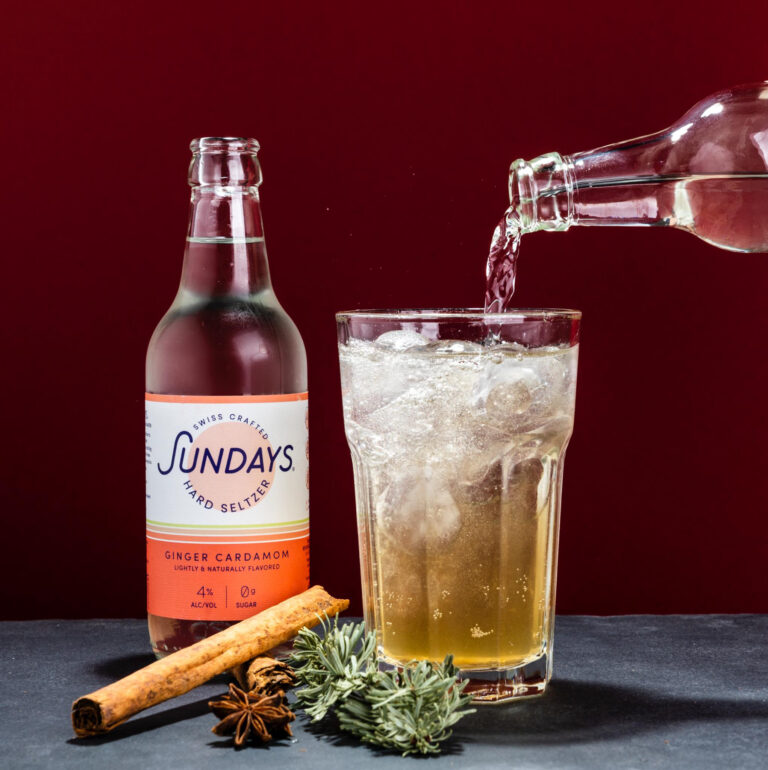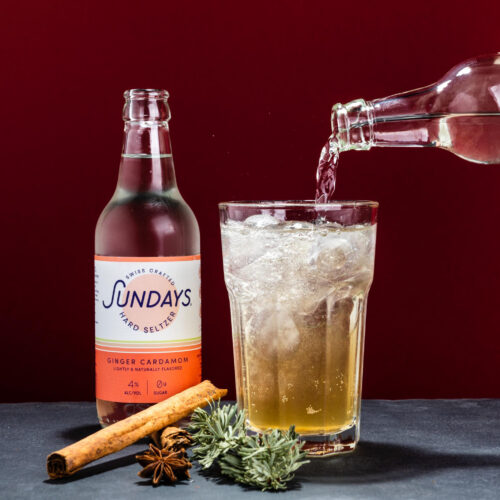 INGREDIENTS
(serves 6)
SODA SYRUP
240ml water

90g coconut sugar

90g maple syrup

30g dried cranberries 

6 cinnamon sticks

3 tsp freshly grated ginger

3 tsp vanilla extract (or 1 vanilla pod)

3 whole anise stars
TO SERVE 1 GLASS 
1 tsp soda concentrate

33cl Sundays Hard Seltzer Ginger Cardamom
INSTRUCTIONS
SODA SYRUP
Add all the ingredients to a small saucepan. Bring to a boil over medium heat. Once boiling, reduce heat and let simmer for 5 minutes

Remove from heat and let infuse for another 10-15 minutes. Strain through a fine-mesh sieve into a bowl or small pitcher

To serve: pour 1 tablespoon of the soda concentrate into a glass and cover with Sundays Hard Seltzer Ginger Cardamom. Add some ice cubes and enjoy!

The soda concentrate will keep for up to one week in the refrigerator
Sundays Hard Seltzer is gluten free with zero sugar and is a low carb alcoholic alternative. Find all ingredients listed in the concentrate at Coop or Migros. Purchase your Sundays Hard Seltzer Ginger Cardamom on our website to have it delivered directly to your home. 
View this post on Instagram